PrescripSun™ Lenses by Carl Zeiss Vision
Skin protection from the sun is a fast-growing concern for everyone who spends time outdoors, but you may be unaware that the sun's UV rays can also contribute to the development of several serious eye conditions.

Now you can protect your eyes without sacrificing vision quality. The PrescripSun™ lens series provides you with high performance prescription sun lenses in both fashion and sports frames for any style or activity.
PrescripSun Lenses Deliver: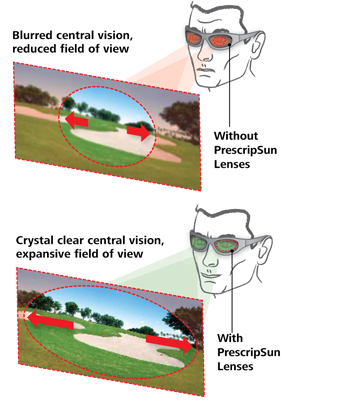 Clear, sharp vision customized to your specific visual needs
Polarized lenses that eliminate blinding sun glare and provide 100% UVA/UVB protection
Patented prescription sun products in a comprehensive collection of performance tints and high-tech flash mirror treatments
Lenses suitable for all prescription types even progressives
Ask us about PrescripSun lenses and how they can help you protect your eyes and perform at your peak every day!.