Contact Lenses
Contact Lenses
A contact lens is a medical device that requires a prescription
It can be worn to correct vision, as well as for cosmetic or therapeutic reasons. Due to the lenses' contact with eye tissue and the risk of health complications over time, all contact lens prescriptions expire in one year.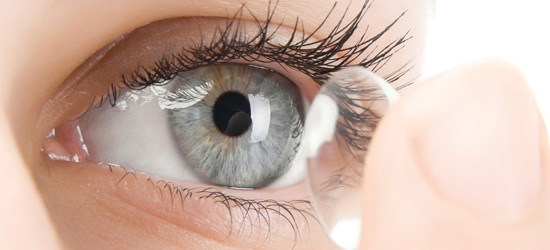 DO's and DONT's for handling and wearing your contact lenses:
DO: wash and rinse your hands thoroughly with mild soap, and dry them with a lint-free towel.
DO NOT: touch the lens with your fingernails and never use tweezers to remove lenses from the container.
DO: inspect your lens before putting it in your eye. DO NOT use a lens if it is damaged.
Always remove, clean, and disinfect your lenses according to the schedule prescribed by your doctor.
---
Training Video on Soft Contact Lenses.

Training Video on GP (Gas-Permeable) Contact Lenses.

---
Here at Accent on Vision we carry the following contact lens brands:
AcuVue 1 Day
CRT Lenses
AcuVue Daily Moist
Dailies Total
AcuVue Oasys
Freq 55
AcuVue/AcuVue 2
Freshlook Color Blends
Air Optix
Gelflex
Air Optix Colors
Hydrasoft
Air Optix Night and Day
ProClear
Aqua Comfort Plus
RGP Lenses
Avaira
Vertex
Biofinity
Thinking about color contacts, but not sure what color is the best for you? You can virtually try on any Air Optix Colors contact lenses by uploading a photo here!