A contact lens is a medical device that requires a prescription
Contact lenses are an excellent choice for nearly anyone who needs vision correction and doesn't want to wear eyeglasses full time or undergo LASIK surgery.
First, your contacts must address the problem that is prompting you to wear lenses in the first place. Your contact lenses must provide good vision by correcting your myopia, hyperopia, astigmatism, or some combination of those vision problems.Second, the lens must fit your eye. To do that, lenses come in tens of thousands of combinations of diameter and curvature. Of course, not every lens brand comes in every "size."
Dr, Ashley Pulis is skilled in evaluating your eye's physiology, and your eyesight, to determine which lens best satisfies the two criteria above.
Third, you may have another medical need that drives the choice of lens. For example, you might need a particular lens if your eyes tend to be dry. (source: allaboutvision.com)
You can request an appointment through our new online portal. You can even see our open appointments to find the date and time that works best for you. Click here to request an appointment.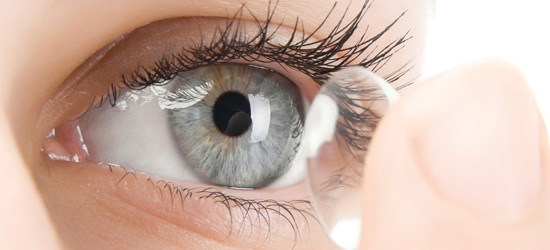 DO's and DONT's for handling and wearing your contact lenses:
DO: wash and rinse your hands thoroughly with mild soap, and dry them with a lint-free towel.
DO NOT: touch the lens with your fingernails and never use tweezers to remove lenses from the container.
DO: inspect your lens before putting it in your eye. DO NOT use a lens if it is damaged.
Always remove, clean, and disinfect your lenses according to the schedule prescribed by your doctor.
---
Training Video on Soft Contact Lenses.

Training Video on GP (Gas-Permeable) Contact Lenses.

---
Here at Accent on Vision we carry the following contact lens brands:
AcuVue 1 Day
CRT Lenses
AcuVue Daily Moist
Dailies Total
AcuVue Oasys
Freq 55
AcuVue/AcuVue 2
Freshlook Color Blends
Air Optix
Gelflex
Air Optix Colors
Hydrasoft
Air Optix Night and Day
ProClear
Aqua Comfort Plus
RGP Lenses
Avaira
Vertex
Biofinity
Thinking about color contacts, but not sure what color is the best for you? You can virtually try on any Air Optix Colors contact lenses by uploading a photo here!